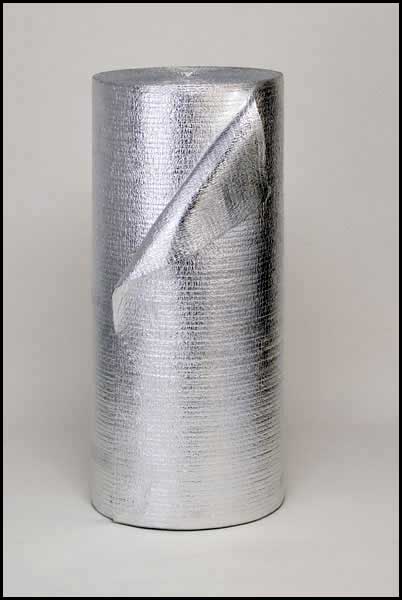 Low-E™
ESP® Low-E is light weight, easy to install and manufactured using a polyethylene foam core with reinforced double sided aluminum facings. ESP® Low-E can be used in all facets of the building industry where conventional insulations are used. It can be used alone or in conjunction with mass insulations for high R-systems. From large commercial buildings to residential homes, ESP® Low-E insulation can be used in a variety of applications to improve the energy efficiency of your building saving money on heating and cooling costs.
Low-E™ is the number one selling reflective insulation in the country.
Benefits of the Low-E™ Attic Floor Insulation:

Saves time and money
Non-toxic, no fiberglass = no itching
Excellent vapor barrier
Installs easily with razor knife and foil tape
Class A, Class 1 Fire Rating
Superior thermal performance
Reduces condensation
Improves insulation systems performance
Insect Resistant
Seals Tight Around Fasteners
Why Low-E?
Green building is not just a trend, but the wave of the future as more and more homeowners and builders demand energy efficient homes and products. ESP® Low-E Insulation products are designed for maximum energy and cost efficiency. Whether it's under slab, under roof, around duct work or wrapping the entire house, ESP® Low-E Reflective Insulation saves more money on heating and cooling than regular insulation and housewrap.