<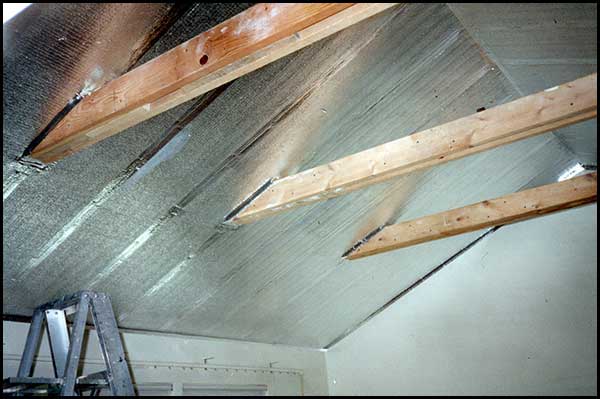 Low-E™ MICRO-E
Among other applications, Low-E™ Micro-E is most commonly used to insulate the underside of roof rafters. It is manufactured using reinforced aluminum facings on both sides and is only 1/8" thick. Some other common applications include vapor barrier/insulation installed behind interior drywall, crawl space insulation and flooring underlayment.
Micro-E is only 1/8" thick!
Why Low-E?
Green building is not just a trend, but the wave of the future as more and more homeowners and builders demand energy efficient homes and products. ESP® Low-E Insulation products are designed for maximum energy and cost efficiency. Whether it's under slab, under roof, around duct work or wrapping the entire house, ESP® Low-E Reflective Insulation saves more money on heating and cooling than regular insulation and housewrap.