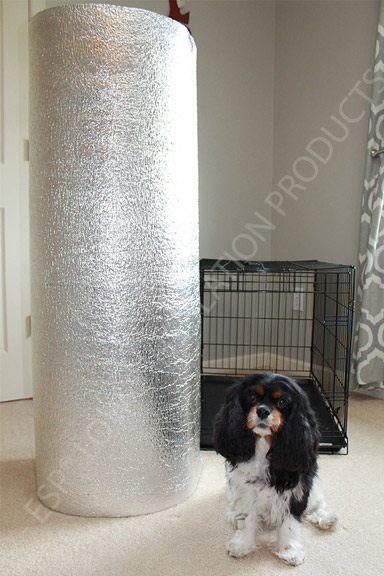 Comfort For Your Best Friend!
Keep your pets comfy year round with our Low-E™ Pet Pad
Benefits of the Low-E™ Pet Pad

Helps protect your pet's joints from cold and moisture
Provides a thermal barrier between your pet and the cold floor
Provides a barrier between pet accidents and your carpet or flooring.
Easy to install; fits most pet beds, crates and houses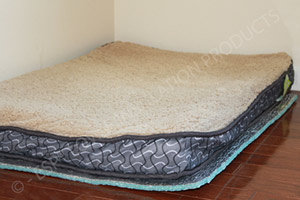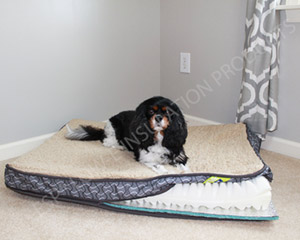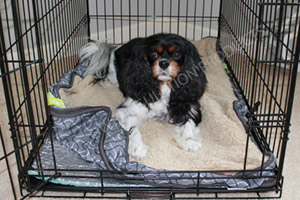 Cold weather can be hard on your pets. Cold and dampness coming from the ground through your floor can make your dog or cat's joints ache. If your pet is older or suffers from arthritis, those aches can be even more painful. Pet Pad is a perfect addition to your dog or cat's bed, house or crate. Low-E™ Pet Pad's insulated foam provides a great thermal and moisture barrier against the cold, providing comfort for your pet – and peace of mind for you – in those times when the temperature drops. Pet Pad's moisture barrier also makes clean up easy and keeps liquids (and smells) from pet accidents soaking into carpets and flooring. Just remove Low-E™ Pet Pad from the bed or crate, wipe it, dry it, and it is ready to be reinserted. Pet Pad can easily be cut to fit any pet bed or crate using scissors or a utility knife.
Pair Low-E™ Pet Pad with our Low-E™ Flooring Underlayment and you have yourself a great cost efficient alternative to heated flooring in special breed nurseries and breeding areas!
Why Low-E™ SSR?
Energy efficiency is no longer just a trend: it's a way of life. Homeowners demand products that make it easy to manage energy costs through the prevention of heat transfer. ESP® Low-E Simple Solution Rolls are designed to give homeowners the versatility to manage those costs. Whether they are used with garage doors, on water heaters, in vehicles, behind radiators, around windows or in larger applications, ESP® Low-E SSR's offer a range of ways to prevent waste in heating and cooling – and in doing so, save homeowners money.