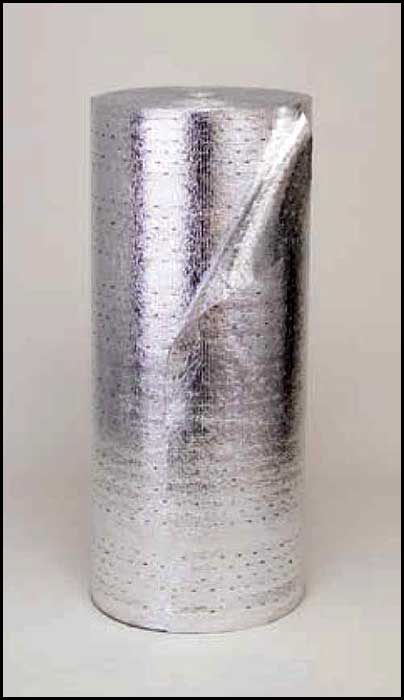 Attic Floor Insulation
Low-E™ Attic Floor Insulation is perforated to allow moisture to escape from existing attic insulation. It is specifically designed to be rolled out on top of your attic floor, and because it is only 1/8" thick does not compress your mass insulation. This product will help keep your heating costs lower in the winter and cooling costs lower in the summer.
A Great Radiant Barrier!
Benefits of the ESP® Low-E Attic Floor Insulation:

Reduce Energy Bills
Saves Time and Money
Non-toxic, no fiberglass - no itching
Perforated, will not trap moisture
Installs easily with razor knife
Class A/Class 1 Fire Rating
Superior thermal performance
Improves insulation systems performance
Insect/bird resistant
Can be used with mass insulations
Certified ASTM testing
Why Low-E™?
Green building is not just a trend, but the wave of the future as more and more homeowners and builders demand energy efficient homes and products. ESP® Low-E Insulation products are designed for maximum energy and cost efficiency. Whether it's under slab, under roof, around duct work or wrapping the entire house, ESP® Low-E Reflective Insulation saves more money on heating and cooling than regular insulation and housewrap.