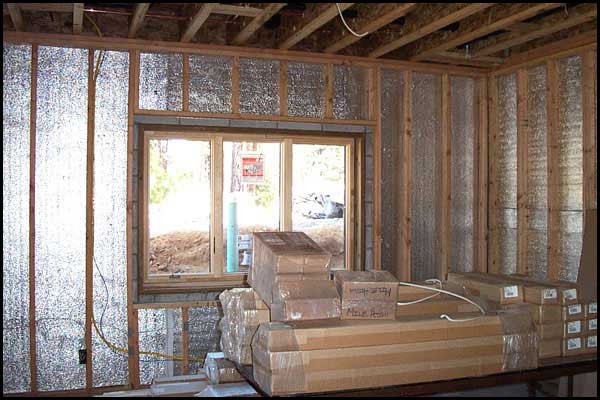 Wall and Ceiling Applications
Our Low-E™ Tab Insulation is designed to be installed in either 12", 16", 18" or 24" stud cavities easily with a staple gun. Low-E™ Tab installed in your interior walls provides a radiant barrier, vapor barrier, and gives you an increased R-value all in one! This insulation product also has sound deadening properties. A product so versatile you can also use it in your attic in prefabricated trusses. You can run Low-E™ across the face of your studs or tab it in, either way you're going to get a very energy efficient design.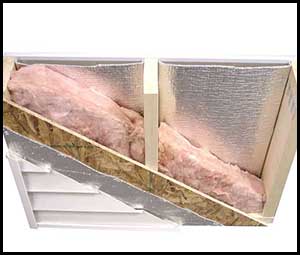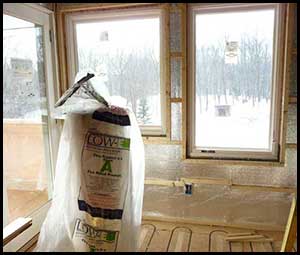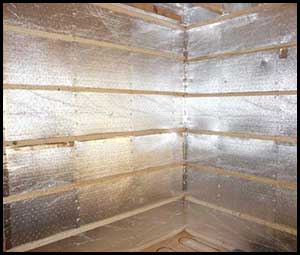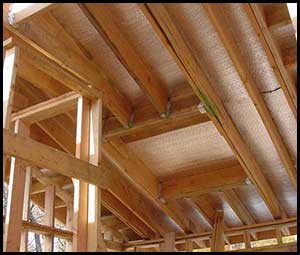 Why Low-E?
Green building is not just a trend, but the wave of the future as more and more homeowners and builders demand energy efficient homes and products.ESP® Low-E Insulation products are designed for maximum energy and cost efficiency. Whether it's under slab, under roof, around duct work or wrapping the entire house, ESP® Low-E Reflective Insulation saves more money on heating and cooling than regular insulation and housewrap.